In the center of Valencia.
Open all days.
08:15am-09:30pm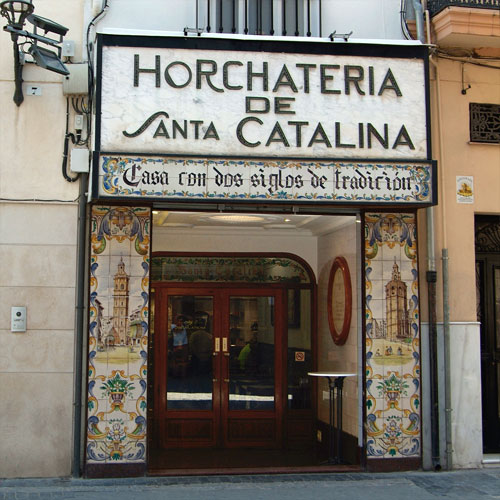 ---
Valencia
AddressPlaza Santa Catalina
Telephone(+34) 96 391 23 79
Emailinfo@horchateriasantacatalina.com
Where We Are
In the historic center of Valencia. Next to Santa Catalina church, very near Valencia Cathedral and Plaza Redonda.
To get here by car, access is possible via Calle de la Paz. Underground Parking in Plaza de la Reina. If you prefer the bus, several bus routes pass through Plaza de la Reina: 4, 6, 8, 9, 11, 16, 28, 36, 70 and 71. There are bus stops in Plaza del Ayuntamiento, less than 5 minutes walk away.
---
Contac Us
Send us your questions by filling out the form below.
Ask Us