The Horchatería
Valencia's pleasant temperatures encourage people to enjoy the many leisure activities the city has to offer: cinema, theatre, dance, music…. which together with bars, cafes restaurants and horchaterías provide a vast array of alternatives for people of all tastes.

Without doubt, the centre of Valencian culture and leisure is the Barrio del Carmen, located in the historic city centre. Here we find one of the most famous horchaterías. It is so well known for several reasons.

At over 200 years, it is one of the oldest.

It is characterized by its premises, nestled in the historic city centre, where you can find a mix of traditional bohemian decoration and modern Manises ceramics.
---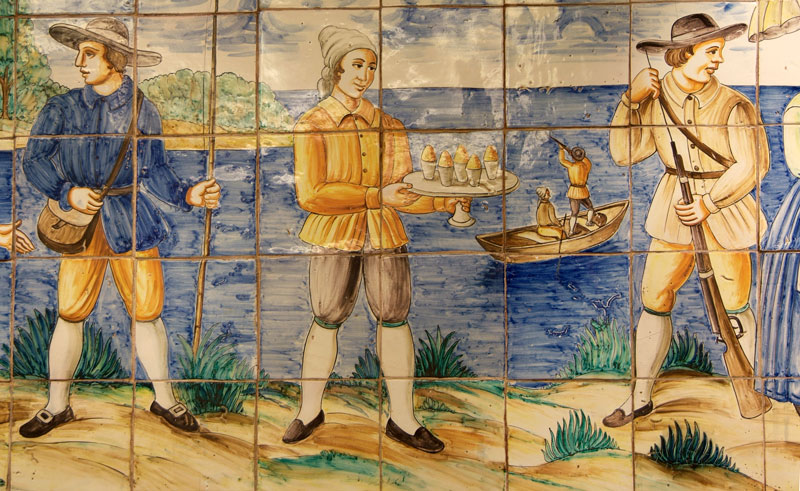 Manises ceramics

Over the years, Manises has undergone many changes, but the town and its history are best defined by the production of ceramics, inherited from the previous arab settlement. Initially, from the 14th century until the 16th century Manises ceramics gained fame all over Europe with its shiny surface and blue edging, was requested by princes and popes alike, and was praised by many throughout that period.

Origins

At the start of the 16th century, Manises ceramic tiles had much commercial success, particularly heraldry. Between the 17th century and 19th century, an era of decline due to changing tastes and fashions, tiles would also be styled with polychrome and imaginative motifs, and would be used for decoration, as symbology and as a building material, and this would provide another boost to Manises ceramics production.

20th Century

The beginning of the 20th century brought a completely new style, modernism, converted ceramics to an important ornamental item.

Until then, tiles were used for paving or at the base of buildings, but during this period they were used on facades thanks to their rich polychrome. This is still the case today, and both industrial and artistic uses are both of great importance, maintaining Manises as a reference.

Until the present day

So far this century, several different styles and techniques are employed, not forgetting the latest technological advances and artistic changes which can be found in industrial activities as well as technical and artistic centres, and cultural activities.

Lastly, two important events in the resurgence of our ceramics industry – the creation of the Manises School of Ceramics in 1914, founded by Vicente Vilar David, and the inauguration of the Municipal Museum of Ceramics in 1969, subsequently refurbished and expanded in 1989. The latter shows us the past and present of Manises ceramics.